Da Ma Cai brightens up welfare home's Deepavali celebration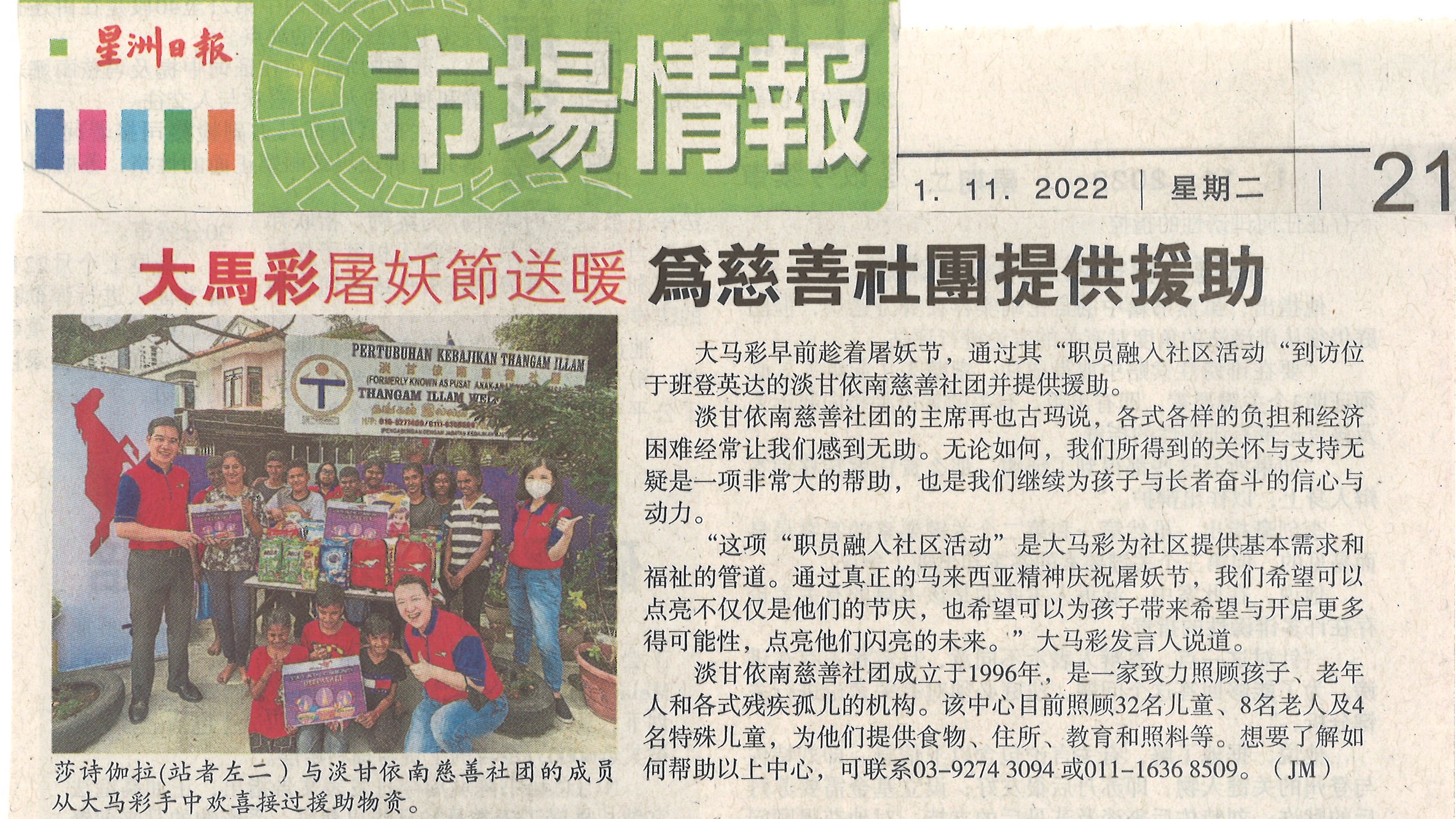 Sin Chew Daily, p.21 (1 November 2022)
This Deepavali, Da Ma Cai via its Staff-in-the-Community (SITC) initiative brought festive joy and smiles to residents at Pertubuhan Kebajikan Thangam Illam (PKTI), Pandan Indah.
Jayakumar Shellamuthu, the Chairman of PKTI said, "The burdens and financial hardship often leave us feeling helpless, as everyone is still striving to recover. The warmth of caring hearts and support we received is really a great help, and it gives us the energy and confident to continue to strive for our residents."
"This SITC initiative is an avenue for Da Ma Cai to assist the communities in providing basic needs and well-being. We want this Deepavali to be celebrated in a true Malaysian spirit. We light up their celebration in hope to unlock many possibilities for the children to shine bright in their future. For our team, spending a day being a volunteer for a cause where we are generous in giving especially our time, is such a humbling experience." said Da Ma Cai spokesperson.
Founded in 1996, PKTI is a welfare home that provides food, shelter, education and care for a group of 32 children, 8 senior citizens and 4 special needs children. To learn more about how you can help the residents of Pertubuhan Kebajikan Thangam Illam, please contact: Jayakumar or Saseikala at 03 – 9274 3094 or 0111 – 6368 509.