Da Ma Cai Annual Charity Aid Programme 24 charitable organizations in Northern Malaysia received RM300,000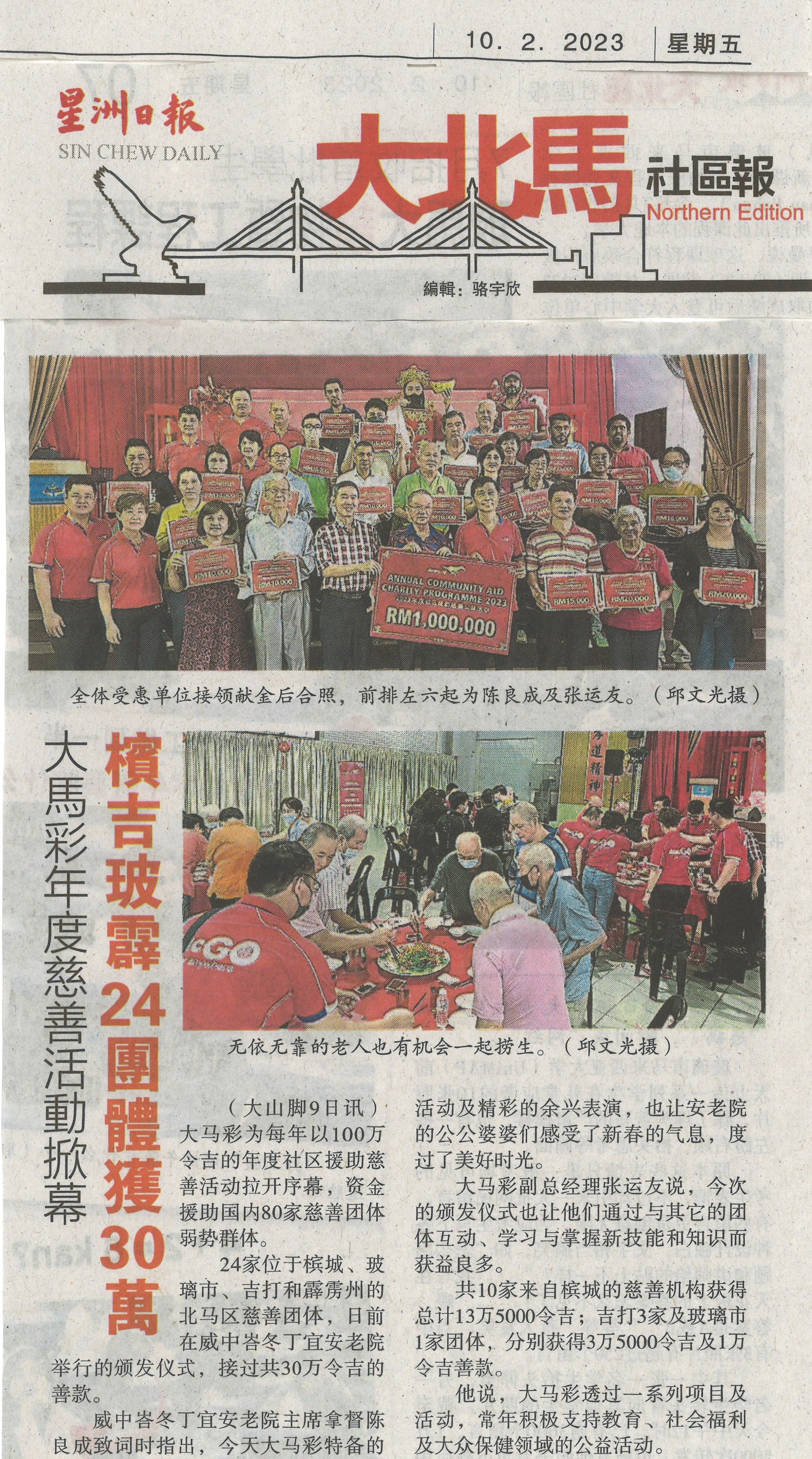 Sin Chew Daily – Northern Edition, p.01 (10 February 2023)
Da Ma Cai kick-started the year with its RM1,000,000 Annual Community Aid Charity Programme that provides financial assistance to 80 charitable organizations.

24 charitable organizations located in Penang, Kedah, Perlis and Perak received a total of RM300,000 as part of this Programme.

Rumah Sejahtera Permatang Tinggi Chairman, Dato' Tan Yong Seng said the special programme organized by Da Ma Cai brought joy to the occupants of the home.

Assistant General Manager of Da Ma Cai, Chong Yoon Yew said the programme encourages charitable organizations to come together to share experiences.

A total of 10 charity bodies from Penang received donations amounting to RM135,000 and 3 organizations in Kedah and 1 organization in Perlis received a total of RM35,000 and RM10,000 respectively during the event. 10 organizations from Perak received a total of RM120,000 financial aid.
He said Da Ma Cai actively supports various causes in the areas of education and social welfare through a wide range of programmes and activities carried out in the country.