Windfall after deposit money on Li Chun, Engineer sole winner of RM19.65 million jackpot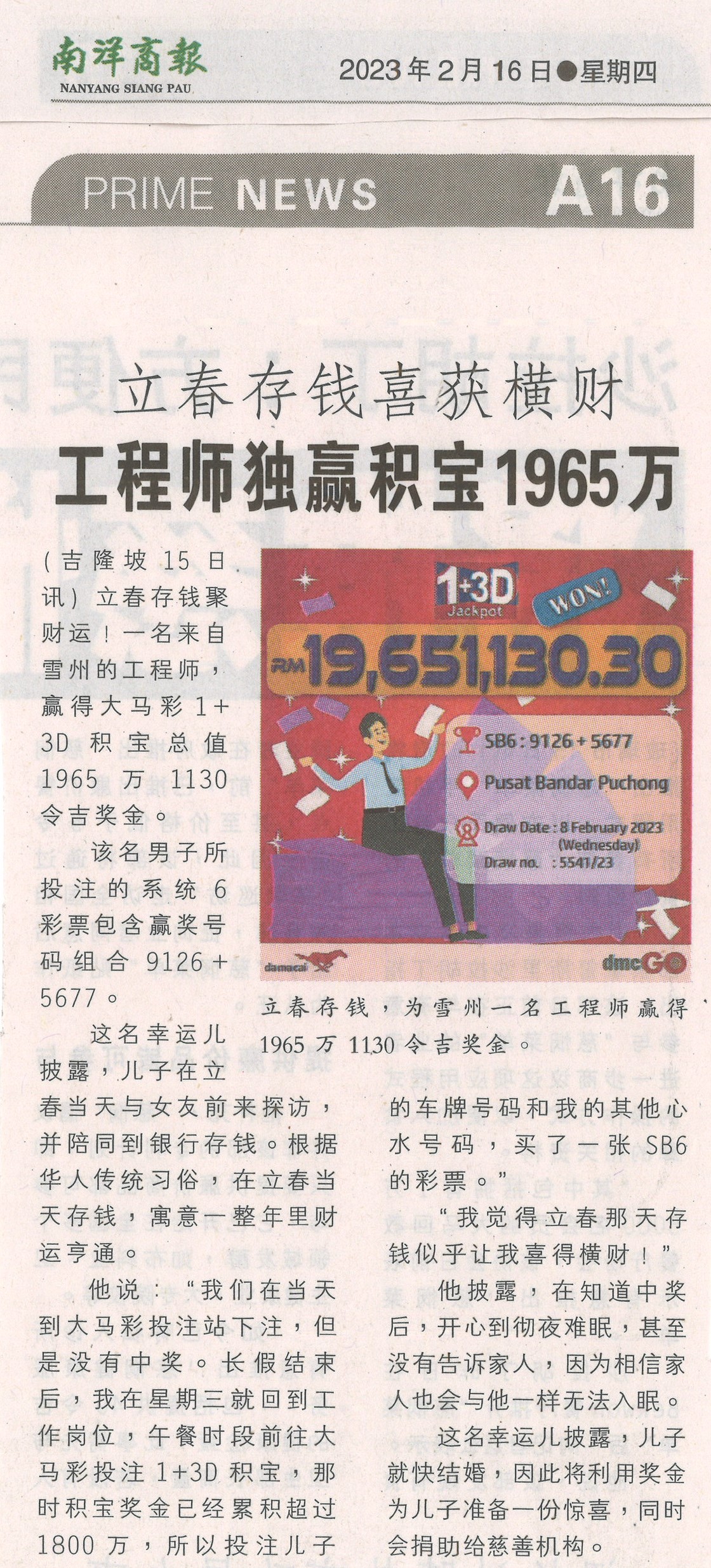 Nanyang Siang Pau, p.A16 (16 February 2023)
Depositing money on Li Chun brings wealth. An engineer from Selangor was the sole winner of Da Ma Cai 1+3D Jackpot worth RM19,651,130.

The winner played the System Bet 6 ticket with a winning combination of 9126 + 5677.

The winner said his children came home with their partner and brought him to the bank to deposit money. It is believed that depositing money into the bank on Li Chun will make a person prosperous and having a stable income for the rest of the year.

"We went on to buy numbers at Da Ma Cai to try our luck but did not win anything that night. After the extended holidays are over, I was back to work on Wednesday. During lunch, I went to the Da Ma Cai retail shop to buy the 1+3D Jackpot game, which has snowballed to more than RM18 million. I combined my son's car no. plate that we drove that day with my usual favourite numbers and bought System Bet 6."

"I believed depositing money on Li Chun brought me this windfall," the lucky winner who is in his fifties shared how the winning combination came about."

He said he was not able to sleep the whole night after he found out that he won. He have not shared this news with his family as the whole family might not be able to sleep he I told them.

The lucky winner told Da Ma Cai spokesperson that he was going to surprise his son with a big present as he is going to get married soon. He will be sharing and donate some of the windfall money to charity homes.